Summer House viewers are all ready to finally be introduced to the newbies as Gabby Prescod is set for her freshman season out in the Hamptons.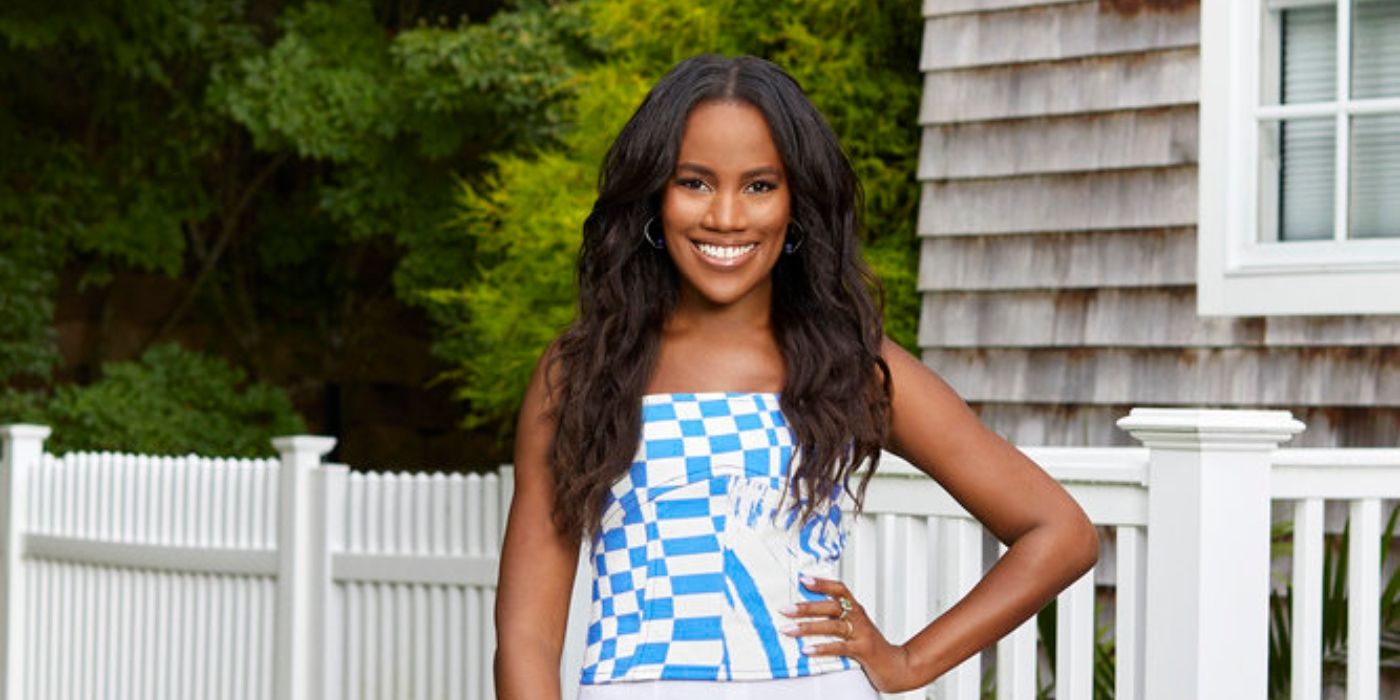 Long Island is getting ready to welcome back the cast and crew of Summer House and there are a few newbies, including Gabby Prescod. Bravo's favorite summertime show is back for season 7, but the network decided to shake the cast up. With the departure of Luke Gulbranson and Alex Wach, there was plenty of room for some new faces.
Since 2014, Summer House has been a major hit for Bravo. Usually premiering in the cold winter months, the series follows around several hardworking New Yorkers from all walks of life. While Monday through Friday is all about making bank, the weekend is about decompressing, because shouldn't summer be fun? The motley crew of young adults shows viewers exactly what it is like to hang out in the playground of the rich and famous.
Related: Summer House: Lindsay & Carl's Wedding Planned For Fall 2023
Who is Newbie Gabby Prescod?
According to Gabby's bio on Bravo, she is a high-end fashion consultant who is ready to make some new friends this summer. Gabby is extremely close with her family and turned to them in her time of need when her ex-boyfriend cheated on her. The bio states that Gabby is now "single and ready to mingle." Gabby is also a firm believer in astrological signs, with the network behind Summer House sharing that if she lets her guard down, she may find her perfect match.
What Is Gabby's Job?
Gabby is a fashion editor who has worked with the likes of Bustle and Grazia, via her LinkedIn. Previously, the newest Summer House star worked as a fashion and beauty assistant at CR Fashion Book. Gabby currently works at Blanc magazine as the fashion director. Blanc is independently owned and is aimed to be a creative platform that features diverse talents. Gabby attended Trinity College in Hartford, though her major is unknown. Gabby also has a sister, Danielle Prescod, with whom she works on a podcast.
Last week, Bravo dropped the trailer for Summer House season 7, showing some of the OGs at one another's throats. Danielle Olivera and Lindsay Hubbard were caught arguing in the opening clip about Lindsay moving too fast in her relationship with Carl Radke. The preview also showed Kyle Cook and Amanda Batula struggling to conceive. Viewers have been wondering if the network would do a cast shakeup since many of the original cast members are pushing 40 years old and are in serious relationships. Without a doubt, the newest season will be filled with plenty of drama, so fans hope the newbies can handle themselves.
More: Summer House Season 7 Teaser Reveals Kory Keefer's Return
Source: Bravo, Gabby Prescod/Linkedin, Gabby Prescod/Instagram, Gabby Prescod/Instagram