Alan Wake II has sparked an interesting discussion in the gaming world: Are digital-only games okay if they are cheaper?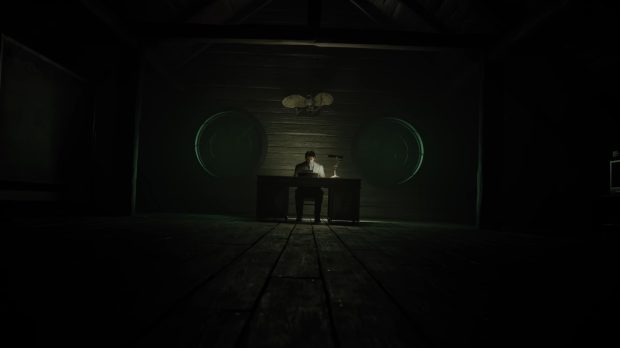 VIEW GALLERY – 2 IMAGES
During yesterday's PlayStation showcase, Remedy revealed gameplay footage of Alan Wake II and confirmed an October release. The Finnish developer has been incredibly transparent about Alan Wake II and has confirmed the game will be 100% digital and won't have a physical disc-based version.
Alan Wake II becoming a digital exclusive comes as a shock to gamers and preservation enthusiasts, but Remedy justifies this in a number of ways, including the cost of the game. Alan Wake II will cost $59.99 on PlayStation 5 and Xbox Series X/S, which is $10 cheaper than the new $70 baseline price of games for these platforms. The game is also much cheaper on PC and will be sold at $49.99 exclusively on the Epic Games Store.
Remedy explains the situation:
Why is Alan Wake 2 a digital-only release?

There are many reasons for this. For one, a large number of have shifted to digital only. You can buy a Sony PlayStation 5 without a disc drive and Microsoft's Xbox Series S is a digital only console. It is not uncommon to release modern games as digital-only.

Secondly, not releasing a disc helps keep the price of the game at $59.99 / €59.99 and the PC version at $49.99 / €49.99.

Finally, we did not want to ship a disc product and have it require a download for the game – we do not think this would make for a great experience either.

There are currently no plans to release Alan Wake 2 on disc.
The announcement has sparked interesting discussions amongst gamers. Would consumers approve of cheaper game prices if it meant surrendering total control to a digital platform? After all, digital game licenses can be revoked for a number of reasons. Games are delisted due to expiry of rights, and it's hard to determine what will happen in the future. Users can also be banned from platforms and lose access to the content they have purchased.
There's also the possibility the platform or storefront could eventually go defunct.
These things aren't really all that likely, especially considering Epic Games makes billions of dollars a year from Fortnite, but it's still something to keep in mind. I'm currently conducting a poll on Twitter to gather feedback on this idea of digital-only launches and may have more data in the coming days.