Designed for its lineup of Radeon RX 7000 GPUS, ASRock AI QuickSet is a new software tool from the company that allows you to download and install popular AI applications like Shark Studio AI and Stable Diffusion web UI and frameworks like TensorFlow and PyTorch – and then fire them up!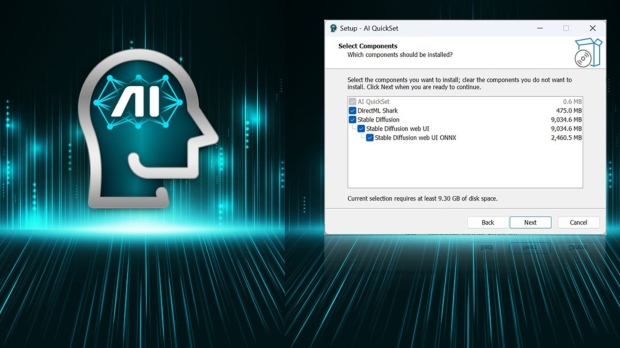 VIEW GALLERY – 3 IMAGES
ASRock has created the application to alleviate the complexities and unknowns surrounding running AI tools on modern PCs, and it's compatible with all Intel 13th and 14th gen systems and AMD Ryzen 7000 and 5000 series systems running ASRock Radeon RX 7000 Series GPUs. Software-wise, in addition to the latest Radeon driver release from AMD, you'll also need Windows 11 22H2 64-bit or later.
It's a very cool tool and something we're surprised hasn't been put together until now. With a simple installation window that lets you pick and choose which AI applications to install, all you need to do from there is fire up the AI applications via ASRock's launcher, and you're good to go.
Configuration is also a part of ASRock AI QuickSet, as the tool "also prompts the user for configuration-specific options, or automatically set the default configuration for artificial intelligence (AI) applications."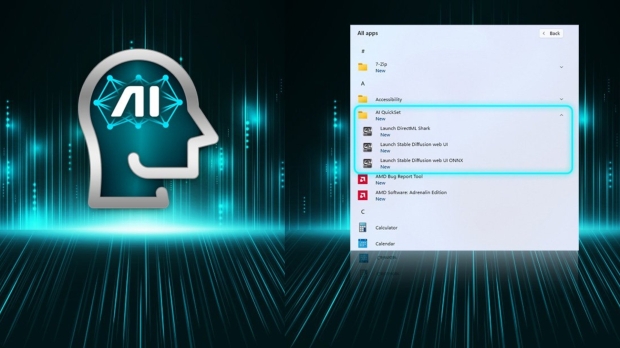 ASRock says that adding configuration into the installation process and tool will "ensure that artificial intelligence (AI) applications operate optimally without delving into complex configuration settings."
Although the tool specifies the requirement for an ASRock-branded RDNA 3 GPUs, it'll be interesting to see if it works with Radeon RX 7000 Series GPUs from other AMD partners.