Noctua has announced a new addition to its popular low-profile CPU coolers, the NH-L9 series. Designed for the latest AMD Ryzen 7000 CPUs, the NH-L9a-AM5 features a height of only 37mm, a sweet Noctua fan, and a compact size perfect for small form-factor systems or PCs with AM5-based Ryzen processors.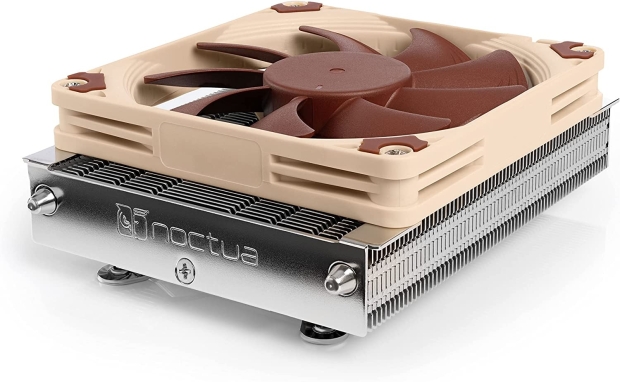 VIEW GALLERY – 2 IMAGES
The new low-profile cooler has been specifically designed for the latest low-power non-X variants of the AMD Ryzen line-up. With CPU compatibility on the official Noctua product pages listed as Ryzen 5 7600, Ryzen 5 7600X, Ryzen 7 7700, and Ryzen 9 7900. Interestingly Noctua's official press info for the new cooler does mention that it can handle the beefy Ryzen 9 7950X's 130W.
"AMD's just-released 65W Ryzen CPUs are ideal for building small yet highly powerful systems, and our new NH-L9a-AM5 is the perfect cooler to match", Roland Mossig, Noctua CEO, says. "It can easily cool the new 7900, 7700 and 7600 at ultra-quiet fan speeds and offers plenty of headroom if customers want to push them beyond 65W – we've actually been running up to 130W on the Ryzen 7950X and 7900X!"
The low-profile coolers from Noctua have garnered much praise over the years, so seeing new Ryzen 7000 series models is excellent news. The NH-L9a-AM5 features the company's custom-designed SecuFirm2 mounting system, built for the AM5 socket, alongside NT-H1 thermal compound. It's available in both Noctua's traditional colors and a black variant – with pricing set at USD 44.90 and EUR 49.90 for the standard edition and USD 54.90 and EUR 49.90 for the "chromax.black".