Intel's latest driver non-WHQL driver release for Arc graphics (version 31.0.101.4826) not only supports some of the biggest PC game releases on the horizon but also dips into the back catalog to boost performance for a few classics. Namely, Hitman Absolution and Bioshock Infinite, two titles getting a sizable bump to 1080p performance when running on Intel Arc graphics cards.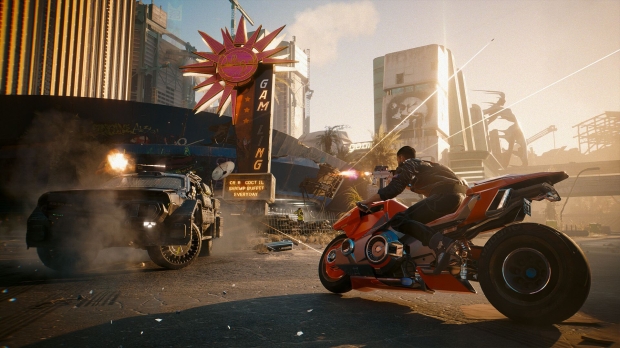 VIEW GALLERY – 2 IMAGES
Up to 17% for Hitman Absolution and 27% for Bioshock Infinite. This builds on the major driver update we got in August, which focused on improving performance on some of the most popular and most-played DirectX 11 titles, including Apex Legends, GTA V, and Overwatch 2.
At the time, Intel told us that the per-game optimizations were being approached from the perspective of what's highest on the Steam charts and then working their way down. Seeing more DirectX 11 titles get some Arc love is great, especially when it arrives alongside Day One support for new titles.
Per the release notes for Intel's 31.0.101.4826 Non-WHQL driver release, this adds Day One support for Cyberpunk 2077: Phantom Liberty, Payday 3, Lies of P, and Party Animals – all major releases. Outside of this, there's nothing else besides the driver fixing crashing issues for Trackmania that occurred when firing up the game. Plus, it reduces instances of the Intel Arc Control software using more system memory than it should.
It is a stacked release, to be sure, though it doesn't add any more fixes or improvements to Starfield's performance on Intel Arc graphics – which still needs a lot of work. From both parties, it seems as if Bethesda has come out to confirm that it is working on improving the performance of the game on Intel GPU hardware.