Apple could be preparing to increase the price tag of the iPhone 15 Pro, at least according to fresh news from the grapevine.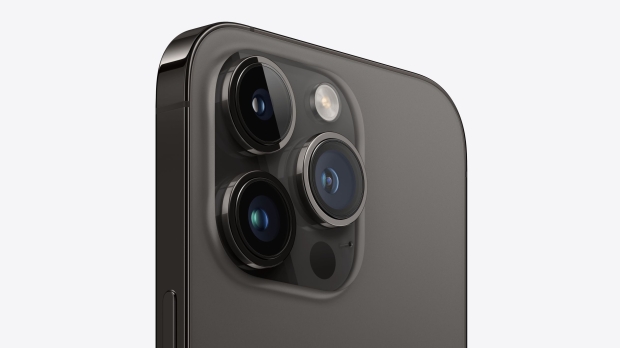 VIEW GALLERY – 2 IMAGES
This comes from Jeff Pu, a tech analyst at Haitong International Securities, an investment firm in Hong Kong, who claimed in a research note that price hikes will be visited upon the iPhone 15 Pro and iPhone 15 Pro Max.
As you may be aware, Apple's iPhone Pro models have stuck at the US$999 price point since the price tag was upped to that level with the iPhone X some six years ago. If Pu is correct, the iPhone 15 Pro will become the first Pro model to push above a grand – the question is, how far above?
We don't know the answer to that, and Pu doesn't give us any indication of the magnitude of the markup Apple is planning, only telling us that the iPhone 15 Pro models will be more expensive due to the planned hardware upgrades for these smartphones.
That titanium frame (and rumored display with super-slim bezels) will undoubtedly add to the bill of materials, as will the new A17 chip, which is purportedly set to bring a significant performance boost to the handset. It'll cost Apple to up the RAM loadout from 6GB to 8GB, as well, providing all these rumors are correct.
The iPhone 15 Pro Max might even run with a next-gen Samsung panel that could reach new levels of brightness and clarity, as well as boasting a fancy lens on the camera for a better optical zoom (again, sprinkle plenty of salt).
We don't know if the price hikes might also apply to the vanilla iPhone 15 (and Plus model), but they aren't mentioned, so fingers crossed Apple might stick fast with pricing on those handsets, even if the ante is upped for the Pro variants.
If a price increase materializes, we'd guess that Apple might be looking at a bump of $100, or perhaps $50 if we're lucky. At this stage, though, the launch of the next-gen iPhone is still quite a way off, so odds are Apple itself won't have that clear an idea on pricing – maybe just a notion that things will need to be notched up, at least for the Pro smartphones.
Or the other possibility is that this spillage won't come to anything; we can but hope. The leaker in question is not one of the big-hitting sources on Apple (like Ming-Chi Kuo, or Mark Gurman), so there's always that to focus on for those praying this is just another rumor that'll end up floating off into irrelevance.