Naughty Dog has officially delayed its Last of Us live service multiplayer game following reports of downsizing at the project's development team.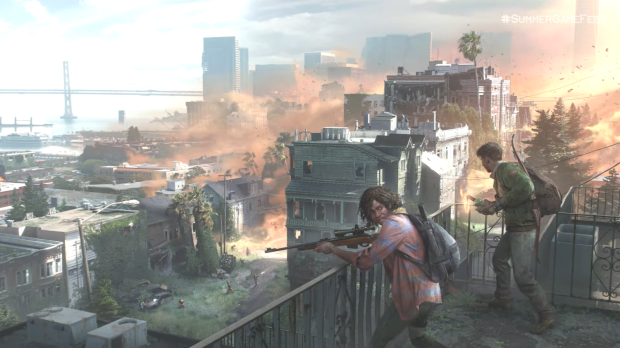 VIEW GALLERY – 2 IMAGES
Sony revealed three first-party live service games at its recent PlayStation showcase, but Naughty Dog's anticipated Last of Us multiplayer game was noticeably missing. Now we know why: The game simply isn't ready. Today Naughty Dog has announced that the TLOU live service title has been delayed, and also re-confirmed that a new singleplayer game is in development in parallel with the multiplayer project.
The delay comes after downsizing occurred at the team handling the Last of Us live game. Sources tell Bloomberg's Jason Schreier that the live team has been scaled back following an evaluation of the game. Schreier notes that the project has currently been in development for at least four years now.
This news comes shortly after PlayStation Worldwide Studios boss Hermen Hulst confirmed that Bungie is helping Sony vet its live games with a "rigorous review process." It's believed that this review process may have also led to the cancellation of Deviation Games' live service title.
Naughty Dog had previously asserted the live game would be "as big as The Last of Us 1 & 2," and in June 2022, Neil Druckmann promised that gamers would "see a lot more next year."
"We know many of you have been looking forward to hearing more about our The Last of Us multiplayer game. We're incredibly proud of the job our studio has done thus far, but as development has continued, we've realized what is best for the game is give it more time," Naughty Dog said in today's announcement.
"Our team will continue to work on the project, as well as our other games in development, including a brand new singleplayer experience. We look forward to sharing more soon."
Just a bit ago, I published an opinion piece imploring Sony to facilitate better communication with players in regards to live games, and to better adjust expectations in regards to how these titles fit within the PlayStation brand.
Now is the time for Sony to get ahead of these conversations, especially since live games are often the most controversial aspects in gaming due to their "gacha" mechanics, loot boxes, monetization, and always-evolving business models.