New public court documents included in the FTC v Microsoft trial exhibit list given an idea of what Xbox plans to do after it acquires Activision.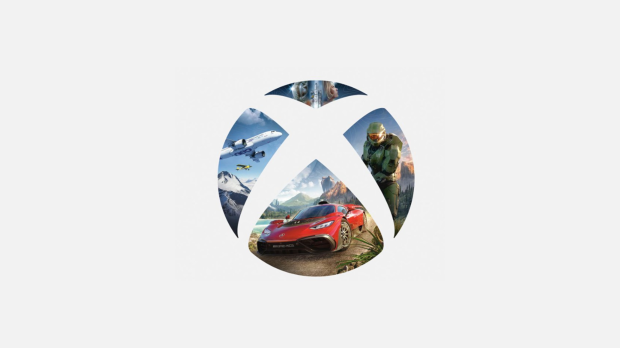 VIEW GALLERY – 4 IMAGES
Activision Blizzard King isn't just making its money from game sales and microtransactions, but advertisements from King's lucrative ad tech platform. Microsoft plans to take advantage of Activision's advertising platform and expertise on a post-merger basis, and has indicated it will incorporate advertisements in PC and mobile games.
The exhibit PX1763 filing may be one of the most important files in the entire list. It's a slide deck of the Project Denali valuation model that was used to help convince Microsoft's board of directors to greenlight the Activision buyout. In this document, Microsoft outlines three value drivers for the acquisition.
Game Pass – Accelerate Game Pass subscriptions across console and PC.

Universal Store – Extend the Xbox Store from console to build a universal store spanning devices.

Advertising – Expand the Microsoft Audience Network (MSAN) to PC and mobile games.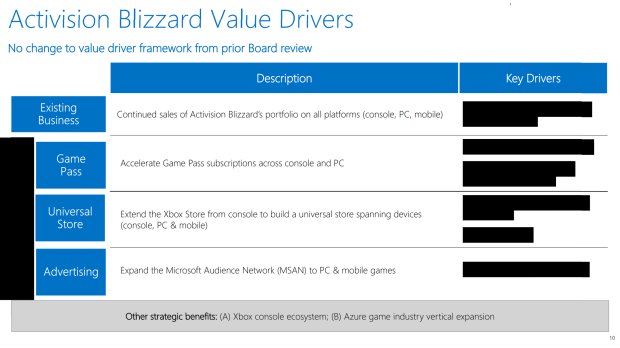 On the topic of advertising, Xbox's gaming leadership team says that it will leverage ads by "harnessing Activision Blizzard's data estate, and engagement scale to accelerate Microsoft's advertising network in games."
MSAN refers to Microsoft's Audience Network, which is an ad platform that uses AI to custom-deliver advertisements to users.
So which games will get advertisements?
It looks like Microsoft may only put ads in free-to-play games at most, at least right now. The document lists Call of Duty Mobile, Candy Crush, and Hearthstone as examples for its advertising plans.
Also remember that a portion of King's games are playable on PC via browser as well as PC. This new ad push, however, should go hand-in-hand with Microsoft's continued investment into mobile gaming on an entire Xbox ecosystem level, not just on the level of Activision.
This isn't the first time we've reported about Xbox further integrating ads to propel growth. It's possible that this post-merger integration and mingling of MSAN and King's adtech could help create a foundation for low-cost, ad-supported Xbox Game Pass subscription tiers, similar to the ad plans that major streamers like Hulu, Netflix, and Max currently offer.
This is something we predicted that could come to Game Pass as the service enters a new phase-shift that typically culminates in higher prices and multiple added content value with new subscription tiers.
Check below to catch up with how ads could transform Xbox gaming: