The Northern Lights, commonly spotted in the Arctic, made its way as far south as Arizona last night, stunning onlookers that happened to catch a glance at the rare sighting.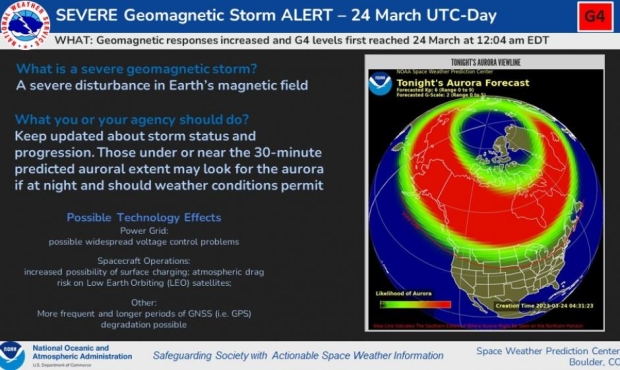 VIEW GALLERY – 6 IMAGES
Over March 23 and March 24, Earth was rocked with an unexpected Coronal Magnetic Ejection (CME) from an eruption that occurred on the Sun. The National Oceanic And Atmospheric Administration (NOAA) issued a warning for G4 (severe) geomagnetic storms across the entire North American region, writing in its warning that the following pieces of technology may be affected; power grids, spacecraft operations, atmospheric drag on satellites operating in Low Earth Orbit (LEO) and GPS operations.
Spaceweather.com reports that as of March 25, the origin of the unexpected CME blast remains unknown, but their suspicions lie with the near-miss March 23 CME that may have caused a ripple effect that hit Earth. With the impact of the CME comes auroras as the charged particles from the Sun interact with Earth's atmosphere and magnetic field, causing the incredible phenomena we call auroras. Auroras typically occur close to Earth's poles, but during a geomagnetic storm, the phenomena can move closer to Earth's equator.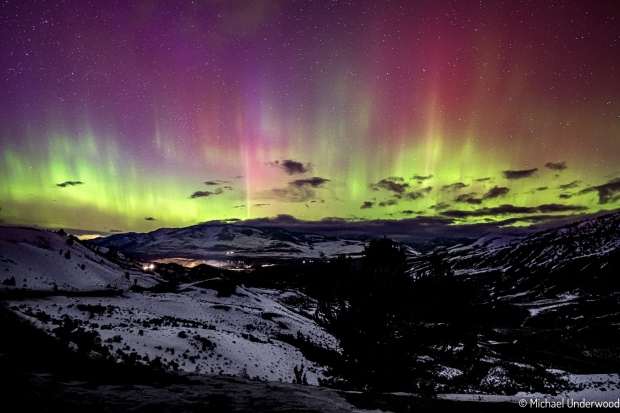 The March 23 to March 24 CME caused the most intense geomagnetic storm in nearly the last 6 years, resulting in stunning auroras appearing as far south as Arizona. Many photographers seized this rare moment to capture gorgeous photographs of the event. Michael Underwood was one of these individuals and captured the above photo while atop Mammoth Hot Springs, Yellowstone National Park. Underwood said the auroras lasted for approximately 30 minutes before dissipating.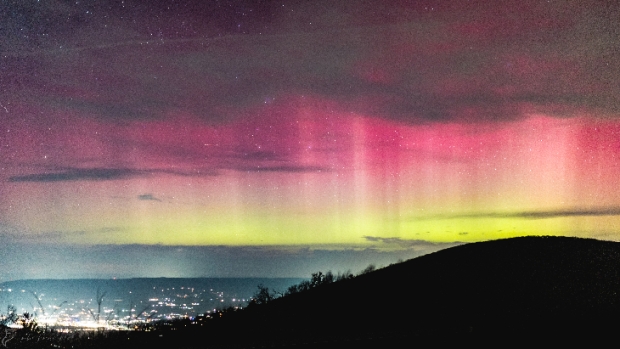 So, how does it happen exactly? The charged particles from the Sun that arrive in the form of a wave (CME) interact with the molecules located in Earth's upper atmosphere. This interaction between the solar particles and Earth's molecules produces a change in color. This color change depends on the type of molecule being interacted with and the attitude that the interaction is occurring.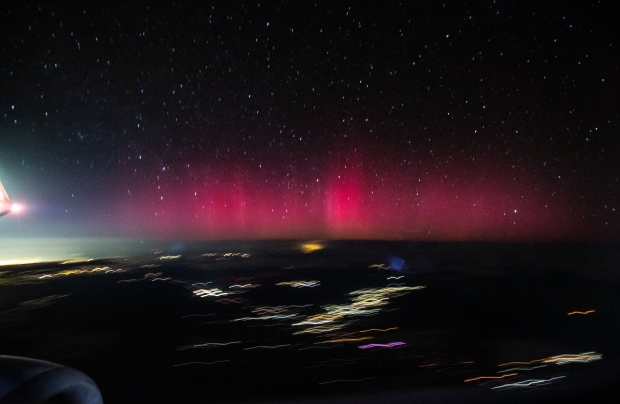 Read more: Hubble shocks all eyes with new jaw-dropping image of the cosmos
For example, the color red is produced when solar particles collide with oxygen atoms, typically between 180 and 240 miles in altitude. Blue and purple colors are produced when hydrogen and helium are interacted with. Pink and dark red colors typically appear at the edges of an aurora and are produced by nitrogen at around 62 miles in altitude. Green is the most common color seen by people viewing auroras on the ground and occurs when charged solar particles collide with oxygen anywhere between 62 and 180 miles in altitude.