Senators passed a bill allowing student-athletes to transfer schools at least one time and keep their athletic eligibility.
Senate Bill 262 passed on a 27-5 vote in that chamber and now goes to the House of Delegates. Similar versions of the policy have been debated in years past at the Legislature, generating a hot-button back-and-forth over the limited time young athletes can maximize their own opportunities versus the desire for teams to have continuity.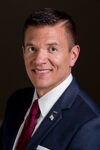 "I think it's very important that we provide every student with every opportunity that they should be allowed to have," said Senate Majority Whip Ryan Weld, R-Brooke, speaking in favor of the bill.
Starting next year, the policy would allow students to transfer schools and keep their eligibility during the four years of school between grades 9 and 12. Transferring during or after the ninth grade year specifically would not cost eligibility.
Some exceptions for multiple transfers would be allowed without penalty under the policy. One of those is transferring back into the student's residential district. Another gives the Secondary School Activities Commission the flexibility to weigh students' specific circumstances to determine transfer eligibility.
Debate on the Senate floor drew arguments on both sides.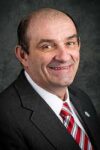 Senator Randy Smith, R-Tucker, spoke against the bill.
"One size doesn't fit all," Smith said, noting that he represents a largely rural area with many small schools. "Some of them even have a problem getting six, seven kids on a basketball team.
"And heaven forbid they have a superstar on that team, then every big school around is after them, trying to get them to transfer."
Smith said athletes at odds with their coach might look elsewhere to play. He said coaches and athletic directors have reached out with caution. "I just think we're starting a bad precedent." he said.
Senator Jay Taylor, R-Taylor, supported the bill.
"To me, this is a freedom bill," he said. "What is in the best interest of our children? Yes, we live in rural districts, but I've had kids there that have gone and transferred from one school to a bigger school that had the program that they were looking for and are now playing college ball on a scholarship.
"Who are we to not allow that and not allow the freedom for what's best for that kid."